Sonic et le Chevalier Noir
Nom(s) : Sonic et le Chevalier Noir
Genre : Beat-them-all
Développeur : Sonic Team
Editeur : Sega
Distributeur : Sega
Sortie Europe : 13 mars 2009
Sortie Japon : 12 mars 2009
Sortie US : 1 mars 2009
Quelle console next-gen préférez-vous ?
0
ClassicLiving | Sonic 4 Episode I
Ce Sonic 4 Episode 1 est décidément l'une de mes plus grosses déceptions vidéoludiques. Tout d'abord, je trouve vraiment honteux de sortir le jeu en plusieurs épisodes, surtout pour un jeu qui est sensé être la...
Lire la suite
8
manfred741 | Chaotix
Comment aborder Chaotix ? Jeu maudit victime de son support 32x ( trop cher, trop tard, inutile ?) et de l?arrivée de la Saturn; ce titre à très vite été oublié par SEGA et passe donc à la trappe pour beaucoup...
Lire la suite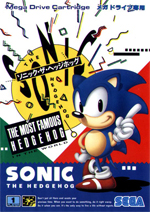 7
Anonyme | Sonic The Hedgehog
Sonic the hedgehog est un des premiers jeux qui a fait de Sonic une célébrité, moi je pense que les débuts de Sonic ont été réussis, mais je n'ai pas réussi à battre Dr.Robotnik au niveau de Labyrinth Zone.
Un forum de plus de 90 000 message et 1500 membres.
Votre site ici :
Envoyer une image 120x80 à webmaster[@]soniconline.fr